Righteous Among the Nations - Daman Scaglionee Jeanna
"…Those coming back from the camps are barely human beings. They are miserable, poor, and tragedy written on their faces. You see them in movies, but if you had seen them with your own eyes, you would ask if they could ever be made into human beings again".
Daman Scaglionee Jeanna
Jeanna was born in England in 1918 to Roman Catholic parents who had been evacuated from Belgium during World War I. After the war, they returned to Belgium with their newborn daughter.[1] Jeanna was a loved child, and she grew up to love children. Thus, she decided to become a teacher.[2] She completed her training in 1940 and started to work in a kindergarten.[3]
The Belgian constitution guaranteed a proper education to all children without distinction.[4] However, after the rise of the Nazi regime, the government excluded Jewish children from public schools. Moreover, the German occupation of Belgium resulted in a new school curriculum that aimed to promote the Nazi agenda. In protest, Jeanna resigned from her position as a kindergarten teacher.[5] Moreover, out of solidarity with the persecuted Jews, she joined the Nos Petits kindergarten for Jewish children in 1942.[6] The school was supervised by the Perelmans, Chaim and Fella which escaped Poland before the Nazi invasion.[7]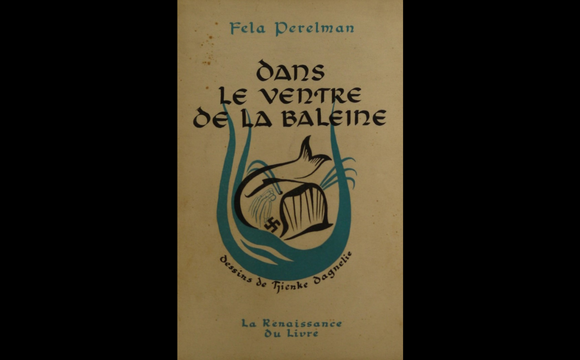 One day the Gestapo came to the kindergarten. They mentioned three children and told Jeanna they were taking them to their mothers. She understood, of course, that this was a lie. However, she faced a dilemma: Should she obey or resist, thus risking all the other 60 children? She dressed the children and said goodbye, knowing she would never see them again. From that moment on, she knew she would do everything she could to oppose the Nazi regime.[8]
As antisemitism grew stronger in Belgium, the head of the Nos Petits kindergarten realized that it was too dangerous to keep so many Jewish children in one place.[9] They were equipped with forged identity papers and sent to non-Jewish Belgian families. Jeanna's primary role was to find homes for these children and stay in contact with them if anything should happen. She sometimes needed to move children to another home so no one could track them. She played a significant role in saving these children's lives, but this wasn't her only role. She also rescued Jewish women by providing them with forged identity papers and finding them jobs as maids in non-Jewish households.[10]
United States Holocaust Memorial Museum, courtesy of Jeanne Daman Scaglione
With time, Jeanna's tasks became even more dangerous as she joined the Belgium resistance movement. As part of her work in the resistance, she received a new identity and started working as a social worker in Secours d'Hiver, a welfare organization established by the Germans. Wearing the organization's uniforms allowed her to go anywhere she wanted or needed and to get closer to high-ranking Nazi collaborators.[11] Since Jeanna was a catholic young woman with blond hair and blue eyes, no one suspected her.[12] She would get close to a target and schedule a meeting with him, and then the resistance captured him.[13] In one of Jeanna's reports to the resistance, she noted:
Fake stamps used by the Belgium resistance movement between 1940 and 1944.
"On my part, it is certain that my experience at the (Jewish) school opened my eyes to the Jewish tragedy and the responsibility of the non-Jews. I became persuaded that non-Jews needed to become active in the saving of Jewish lives or else be responsible as indirect collaborators (of the Nazis) by default, that is, become responsible for the destruction of the Jewish community. Therefore, I had to take a stand".[14]
Jeanna and her accomplices managed to save 2,000 Jewish children, but after the war, she was exhausted mentally and physically. She moved to the United States, but soon she started to travel around the country and share her stories and experiences.[15]
After the establishment of Israel, Jeanna came with "Youth Aliyah".[16] She visited Israel several times, and in 1971, Yad Vashem honored her by bestowing her the title "Righteous among the Nations."[17]
---